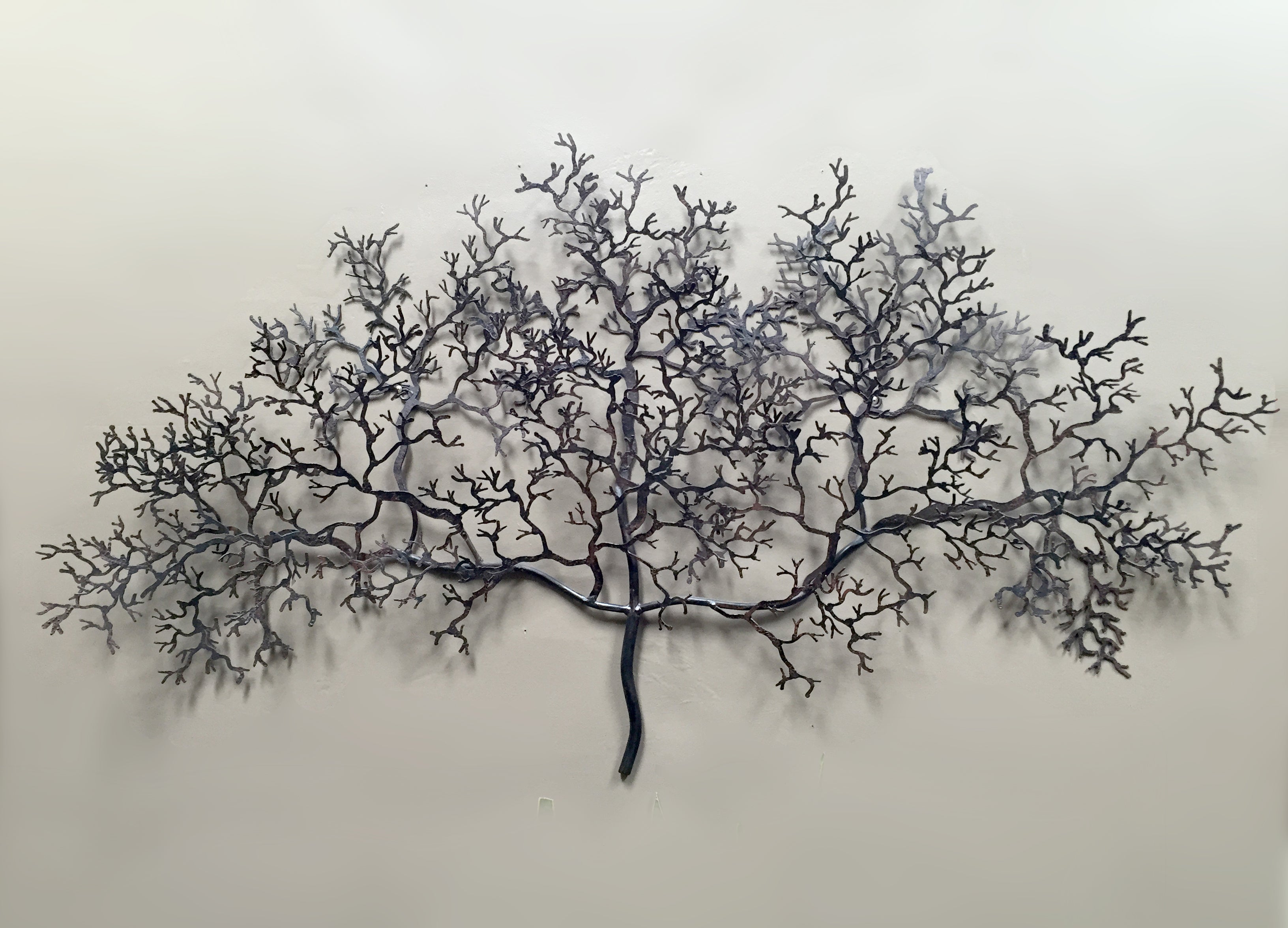 Coral Wall Deco – Metal Wall Art
Save

Liquid error (snippets/product-badge line 32): Computation results in '-Infinity'

%
Hand made out of wire that is twisted into shape and crushed flat to create the 3d steel branch effect. Every small branch is welded together, hand bent and flattened with an old railway track flattener. This is one of our favourite wall art features due to it's depth. 1700 x 900 mm
Product Details

Elevate Your Space with the Exquisite Coral Wall Deco Metal Wall Art

Are you in search of a one-of-a-kind wall decor piece that will captivate your senses? Look no further than our Coral Wall Deco! This metal wall art is the epitome of uniqueness and beauty, making it the perfect addition to your space.

Crafted with meticulous attention to detail, our metal wall art boasts a stunning painted finish over galvanized metal. This ensures not only minimal rust but also maximum durability, allowing you to enjoy its beauty for years to come.

Measuring 1700mm x H900mm with a depth of 100mm, our design incorporates intentional color variations to create an organic and mesmerizing look. Every piece is unique, showcasing the artistry and craftsmanship behind it.

The Coral Wall Deco features a captivating dark bronze tone with a mild verdigris patina, adding depth and character to any space it graces. Whether you hang it in your living room, bedroom, or office, it will become an eye-catching centerpiece that sparks conversation and admiration.

Concerned about hanging this masterpiece? Our friendly and knowledgeable team is here to assist you every step of the way. We are available to answer any questions you may have regarding installation, design, shipping, and purchasing. We even offer expert advice on how to use lighting to enhance the beauty of our artwork, creating a truly enchanting ambiance.

Curious about how the Coral Wall Deco will look in your specific space? Simply send us a picture of your bare wall, and we'll utilize Photoshop to create a mockup, giving you a glimpse of the extraordinary transformation it will bring.

Ready to explore the possibilities? Contact us today at 1300 886 811 or via email to discover more about our unique and stunning Coral Wall Deco. Our dedicated team is eager to assist you in selecting the perfect piece to elevate your space and create a captivating environment that reflects your individual style and taste.

Choose our Coral Wall Deco to infuse your space with artistry, elegance, and an undeniable touch of sophistication. Let it be the centerpiece that transforms your surroundings into a haven of beauty and inspiration. Contact us now and embark on your journey to exceptional wall decor.