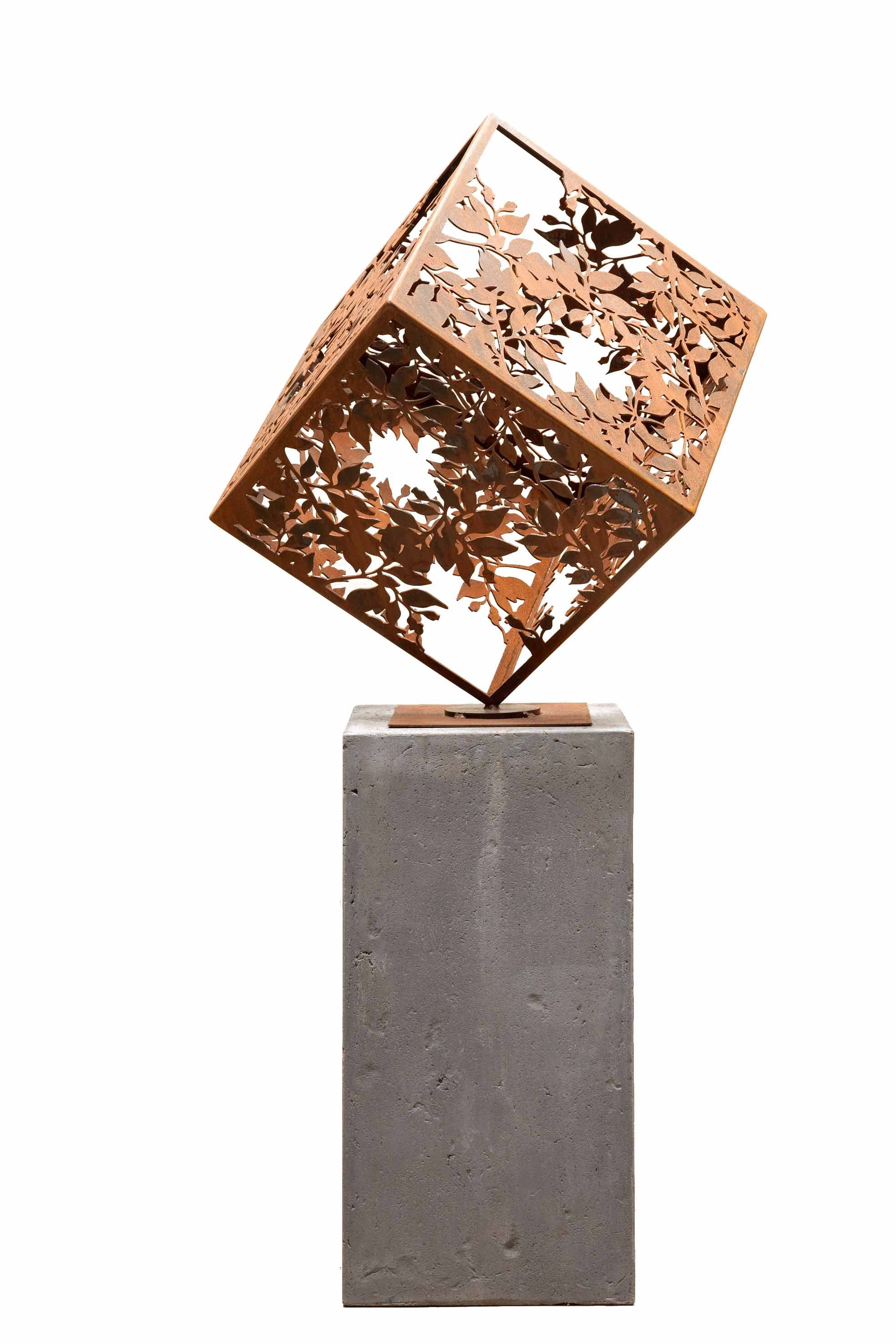 Outdoor sculpture -Autumn Cube Banksia
Save

Liquid error (snippets/product-badge line 32): Computation results in '-Infinity'

%
Product Details

Autumn Garden Sculpture!

Description:

Adorn your outdoor space with the beauty of autumn through our stunning Architectural Garden Sculpture. This intricately designed piece showcases the captivating essence of the season, making it a true standout in any garden or landscape.

Key Features:

Elegant Autumn Design: The centrepiece of this garden sculpture is its enchanting Autumn-based design. With precise laser-cut detailing, it captures the essence of fall, featuring intricate patterns inspired by the vibrant colours and mesmerizing shapes found in nature during this season.

Imposing Dimensions: Standing tall at H850mm and featuring six sides, each measuring 500x500mm, this sculpture commands attention and admiration. Its perpendicular orientation adds a touch of architectural elegance to your outdoor setting.

Premium Quality: Crafted from durable 3mm laser-cut mild steel, this sculpture is built to withstand the elements and retain its beauty for years to come. The natural rusted finish not only adds a rustic charm but also enhances its weather resistance.

Sturdy Weight: With an approximate weight of 30kg, this garden sculpture boasts stability and ensures it remains firmly in place, even in windy conditions.

Customizable Base Plinth: Enhance the presentation of the sculpture by selecting from various base plinth options. Choose the one that complements your landscape and adds an extra touch of sophistication to your outdoor decor.

Enquiries:

For installation, delivery, or purchase inquiries, our friendly and knowledgeable team is ready to assist you. Whether you have a special home project or a commercial venture, we are here to help.

Get in touch with us today

Transform your outdoor space into a haven of autumnal beauty with our Architectural Garden Sculpture. Embrace the season's charm and create an enchanting ambience that will impress and inspire all who visit your garden.

Note: This product description is a fictional representation of an autumn-themed garden sculpture. If such a product exists in reality, the actual features and description may vary. For accurate details and purchase options, please refer to the seller's information.