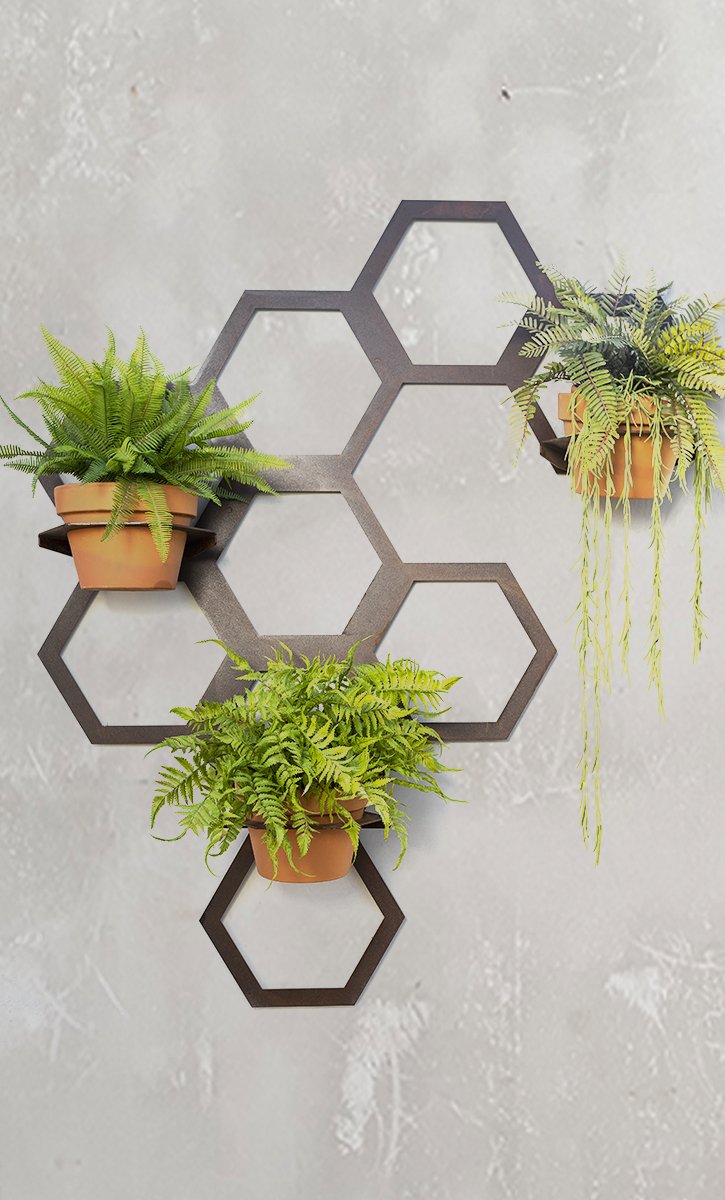 Vertical Gardens And Spring, The Perfect Combination
As we find ourselves slowly defrosting and noticing the hint of warmth in the air, there has never been a better time to get out into the garden and give it a fresh new look. A vertical garden is the perfect addition to any outdoor space, allowing beautiful greenery to compliment a stunning piece of metal art.
Conventional planters and pots require floor space and take up valuable sitting and entertaining space. Apartment dwellers can struggle to balance this need for botanicals with the practical requirements of keeping their courtyards and balconies functional.
This is where vertical garden solutions can make a huge difference. Using walls and vertical towers can make small spaces lush, green and open while avoiding the clutter that often comes with conventional planters.
Entanglements unique and functional vertical gardens and space-efficient planters bring the outside in and create a stunning focal point in any home garden design.
VERONOI PLANTER TOWER
The Veronoi planter tower brings a contemporary twist to outdoor walls. With a beautiful leaf-like pattern, the tower is available in square and triangular configurations. Veronoi makes space for everyone's favourite plants with potholders in the larger apertures. It is available in both powder-coated aluminium or rusted steel, creating a striking effect with whatever colour is chosen.
PORTHOLE TRIO VERTICAL WALL GARDEN
The Porthole Trio vertical wall garden has space for three plants that can trail down. Paired in a group of two or more, or just as a single unit, this vertical garden structure contrasts a rustic look with the vibrancy of green life to create a memorable piece that sets off any garden design.
This tall Porthole wall garden is the perfect option when a space has more plants that it can handle. Coming with ten portholes and including concealed perforated shelves, this wall garden comes in rusted steel and is easy to install.
HEXAGON TRELLIS
The Hexagon Trellis is the ideal choice when looking to build a quick and stylish vertical wall garden. With its unique honeycomb pattern, the trellis is great for creeping plants to climb up and wind around. Pot holders can also be clipped on to showcase unique and colourful potted plants. Made with steel that rusts over time before being sealed to create a beautiful and aged appearance.
If steel isn't your thing, the Hexagon Trellis also comes with a powder-coated finish in range of colours that can be selected. Easy to install and with hanging baskets provided,
Entanglements wall gardens are sure to make an impact on any landscape creation.