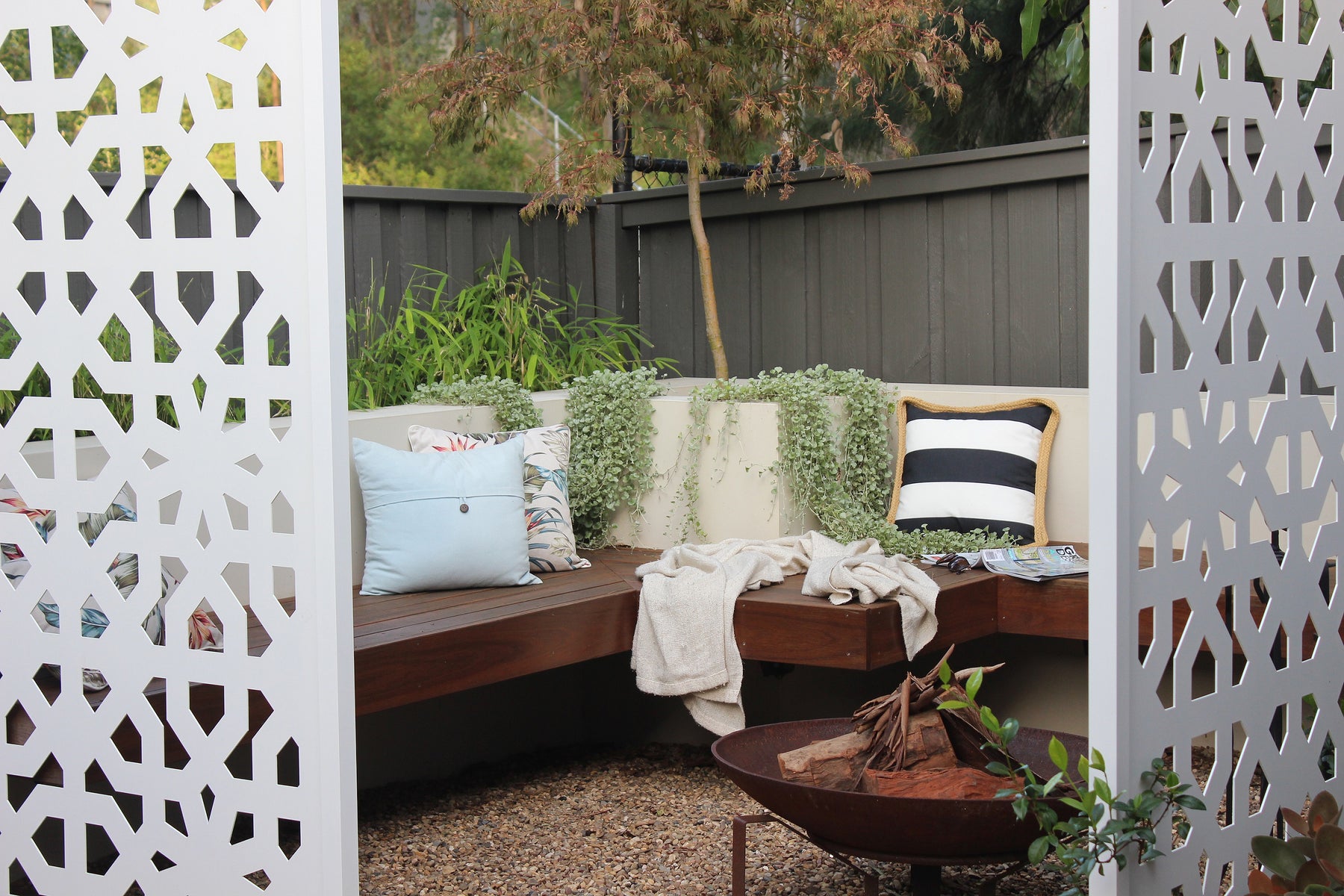 Selecting The Best Outdoor Decorative Screen For Your Space
Outdoor decorative screens are a unique and creative way to maintain privacy, create additional space or hide an unattractive area of your garden.

There are a number of factors to consider when selecting and requesting a quote for your outdoor decorative screen.
Purpose
The first thing to consider when selecting an outdoor decorative screen is its purpose. Is the screen purely for looks? Are you wanting to hide something in your garden? Would you like to create an additional space in your garden, or add more privacy from neighbours?
Pattern Detail
We have a variety of pre-designed outdoor decorative screens that you can select from, or if you require a custom designed screen, our Principal Designer, Helen Neyland, will work with you to create a piece that brings to life your vision.
Thickness of the Screen
When selecting the thickness of your outdoor decorative screen, it is vital to consider where it will be installed to ensure the screen is manufactured to suit.
There are two options to consider:

1.6mm Thickness: This type of screen weighs approximately 36 kilograms and are durable making them suitable for most outdoor applications.
2mm Thickness: If you require extra durability, you can opt for a 2mm thick screen. These screens are heavier, weighing around 45 kilograms and are ideal for areas with high wind loads or where additional strength is needed.
Quantity and Dimensions
Our

outdoor 

decorative screens can be manufactured based on your custom dimensions, or you can order multiple pre-sized screens online and install together 
Material Type:
Our range of

outdoor 

decorative screens are manufactured out of quality Australian-sourced Corten steel or a

luminium 

to ensure longevity and the best quality products.
Finish and Coating:
Our range of

outdoor 

decorative screens are available in a variety of finishes, including natural rust and a powder coated finish, to ensure the finished products fit within the surroundings of each individual home.

Manufactured from Corten steel, e

ach rusted Entanglements outdoor  decorative screen has its own unique character and natural finish. Colour variations are an intentional part of many designs and, being an organic process, cannot be fully controlled.

Our range of powder coated alumnium screens can feature a huge variety of colours from the

 

Interpon

 and 

Dulux Colour

 powder coat ranges, including the popular Mannex Black, Monument, Surfmist and Jasper.

For more information on our range of finishes, click here.
Installation Requirements:
Think about the installation process. Are you planning to install the

outdoor 

screens yourself, or do you need professional assistance? Installation requirements can affect the overall budget as additional mounting componentry might need to be included.
Additional Features:
Consider if you need any additional features like mounting brackets, bases, or frames. Lighting is also a stunning feature to add to your decorative screen to create an additional wow-factor at night.
Reach out via phone, email or chat to talk directly with one of our friendly team members about your pre-designed or custom outdoor decorative screen.