Gallery: Pergolas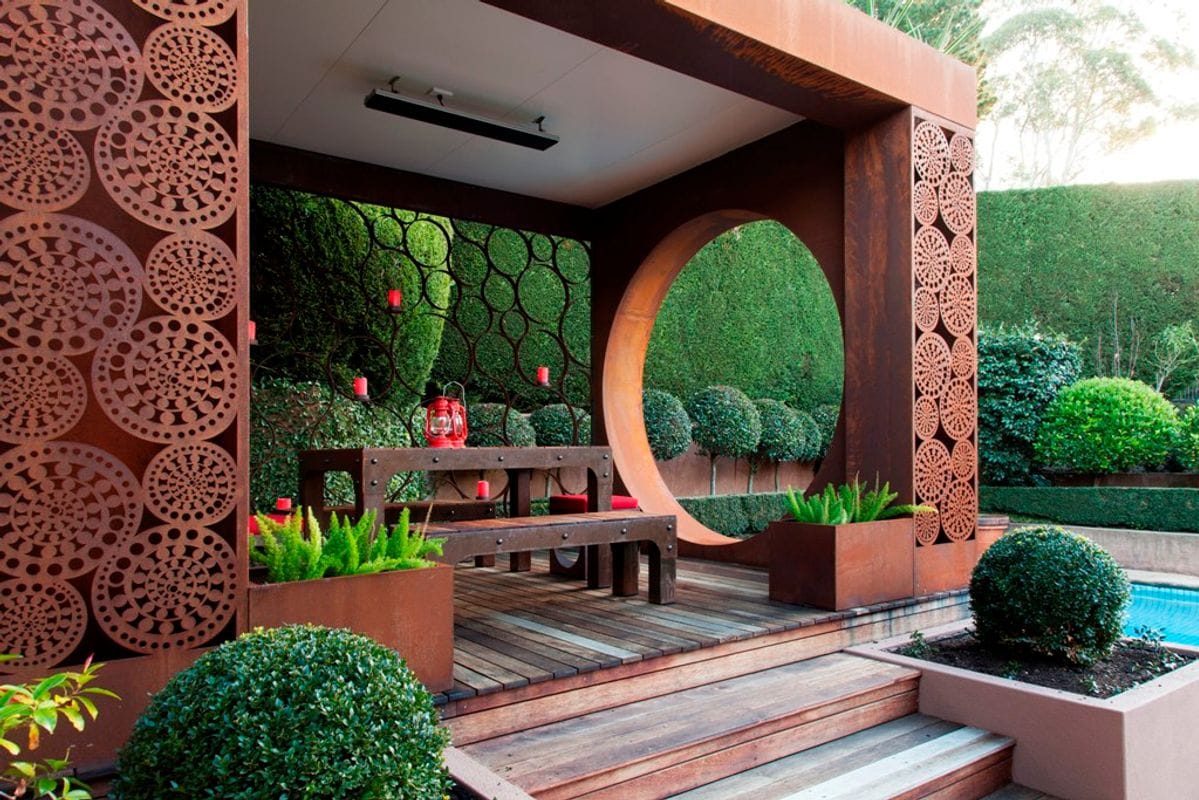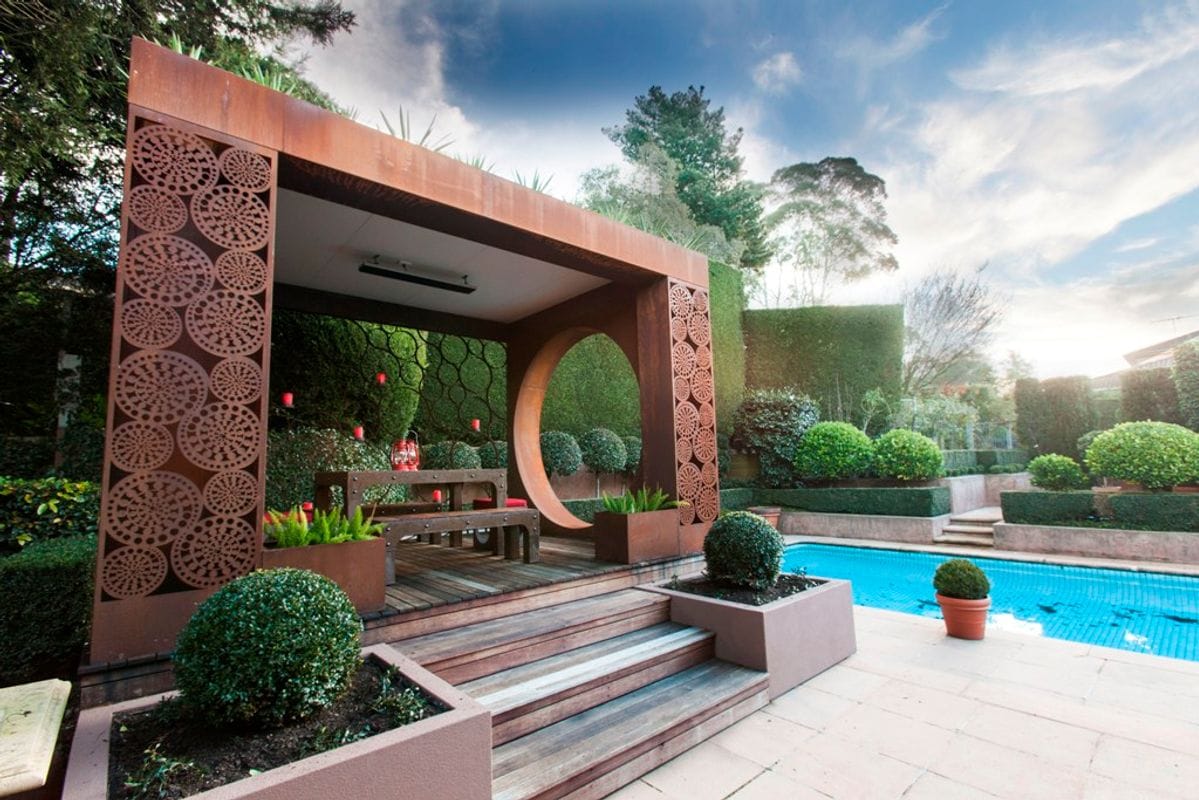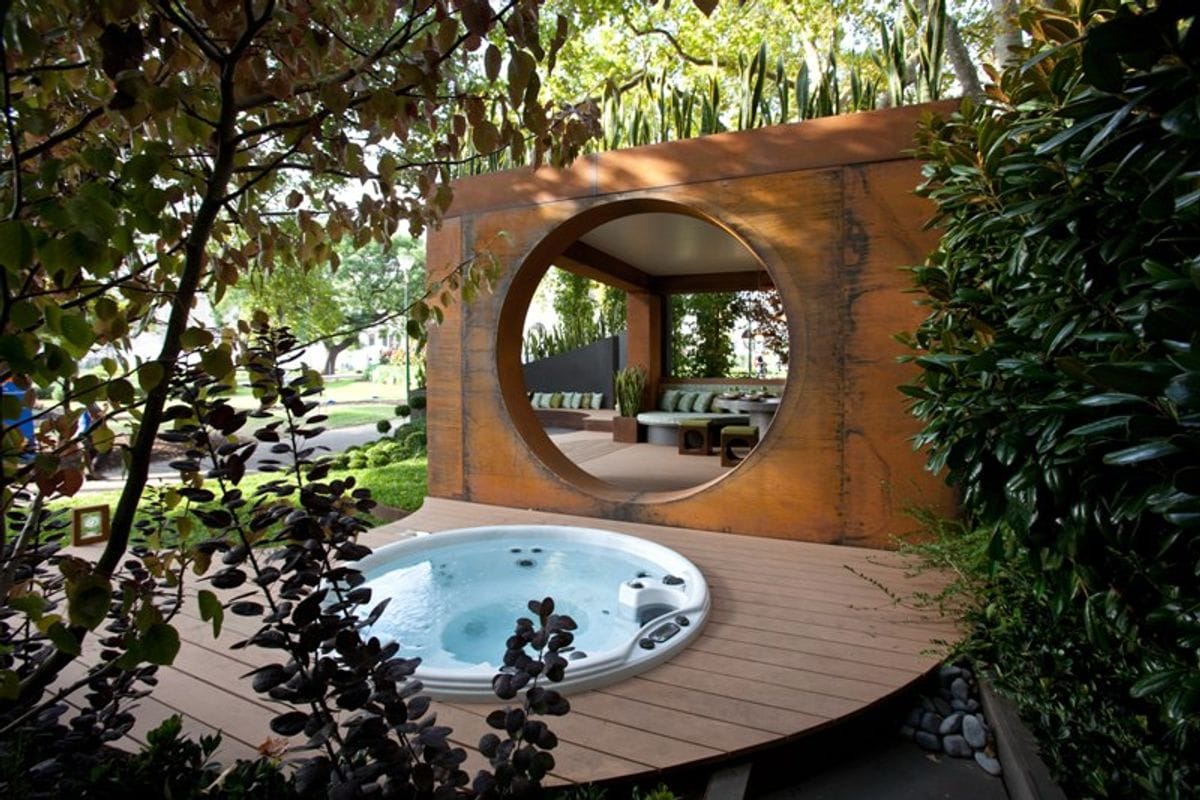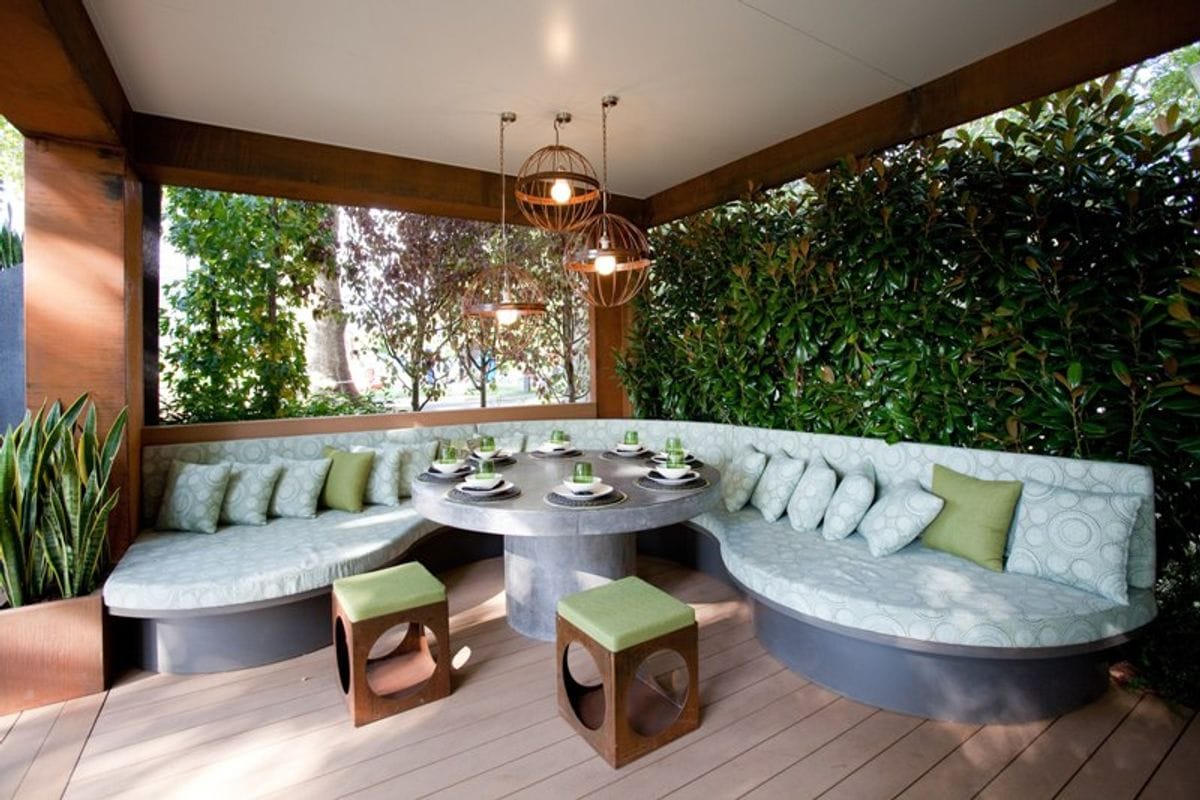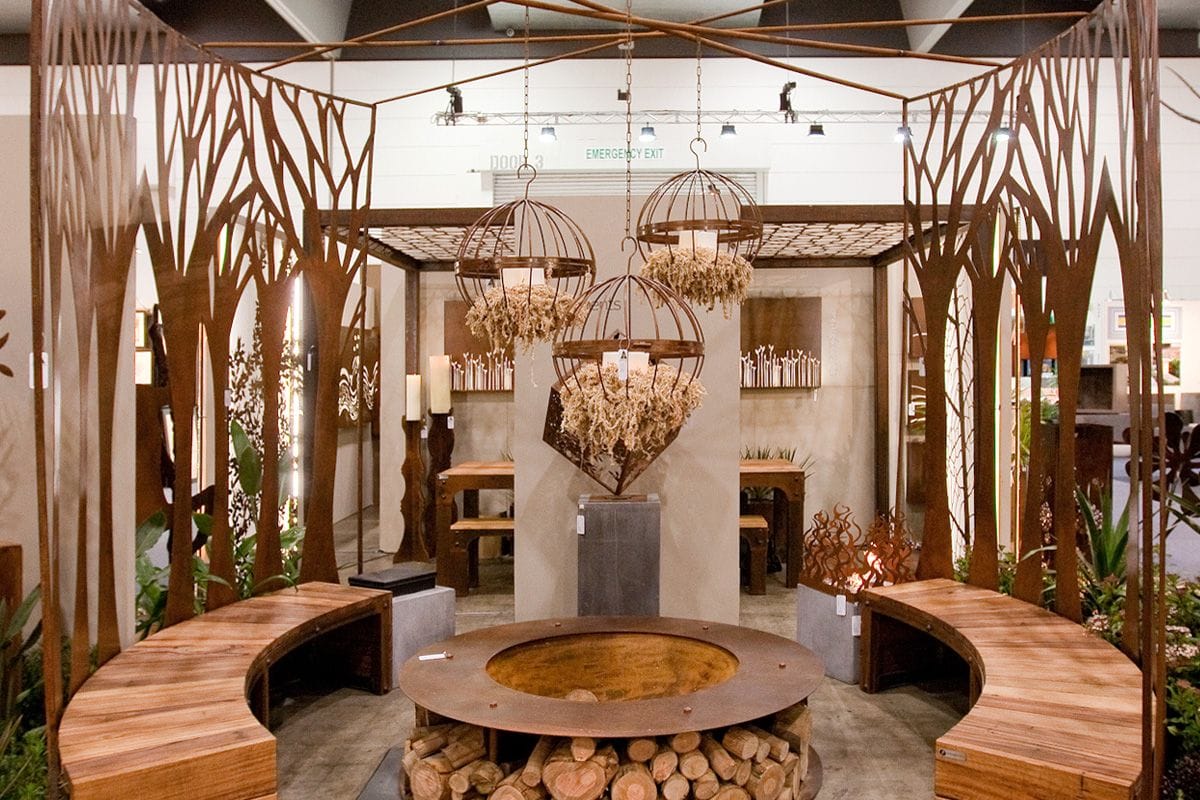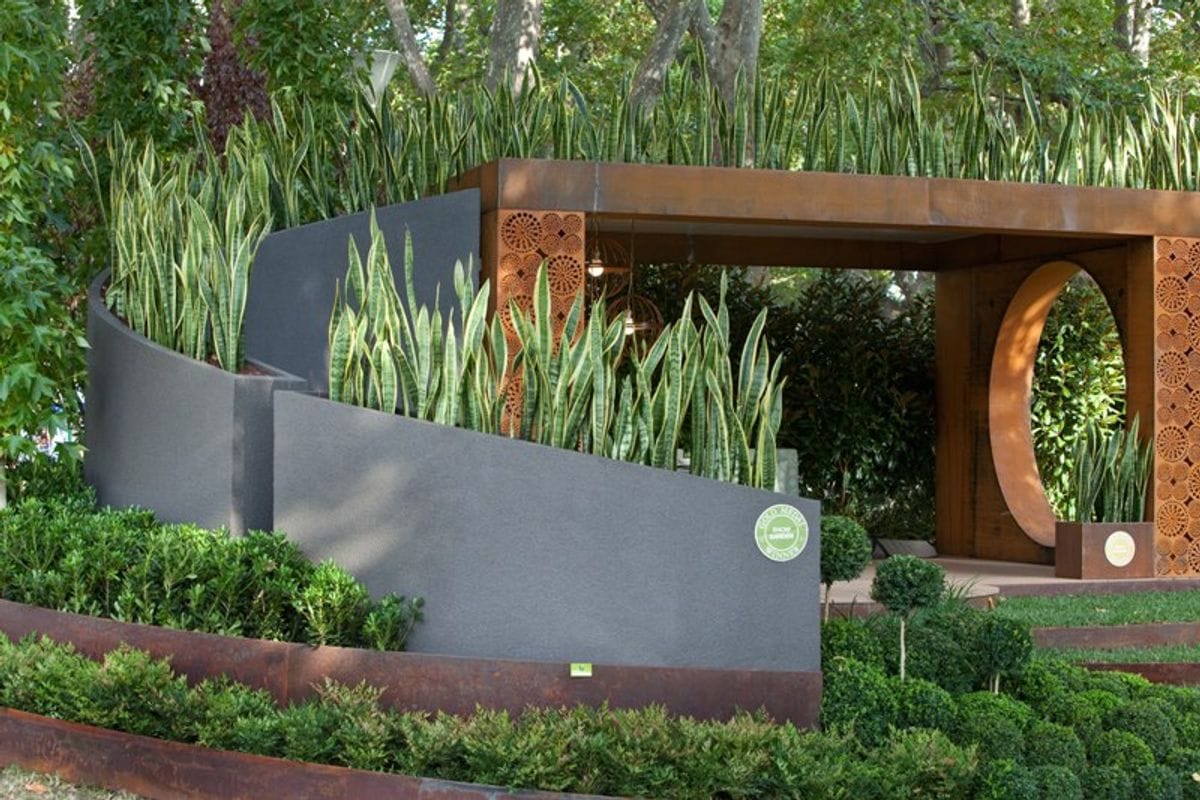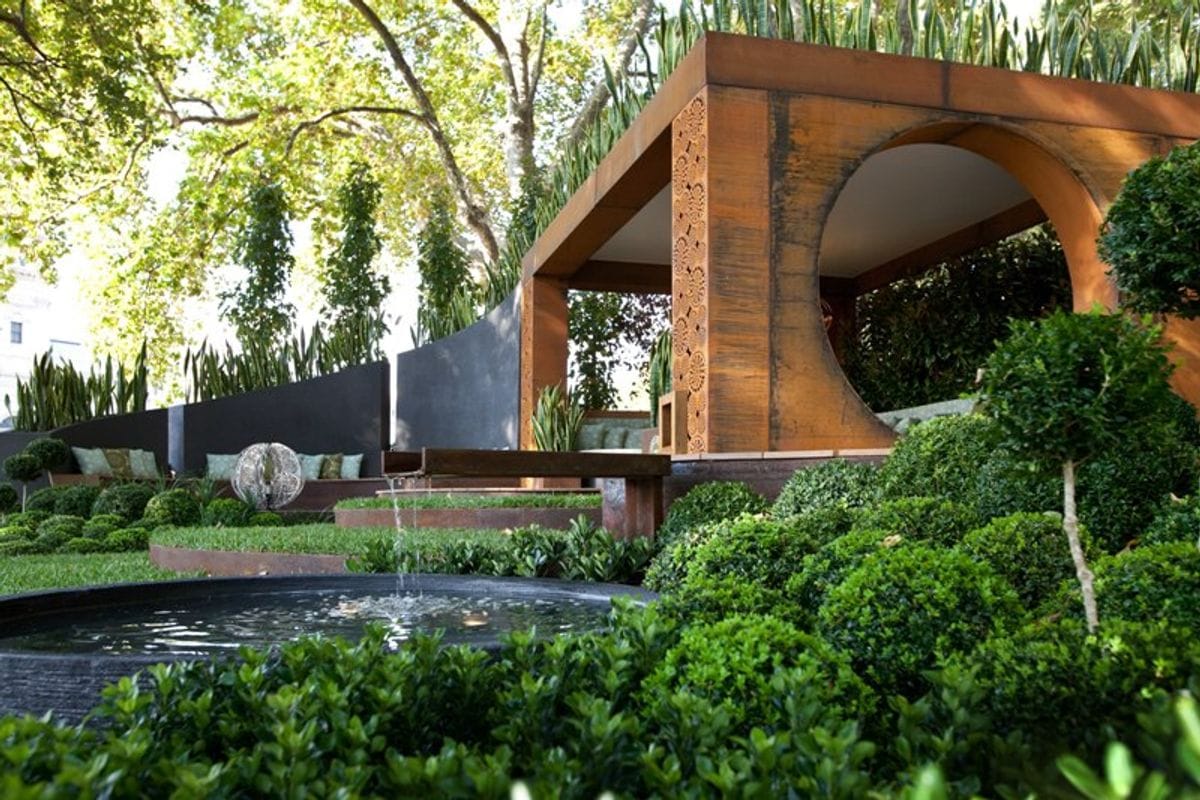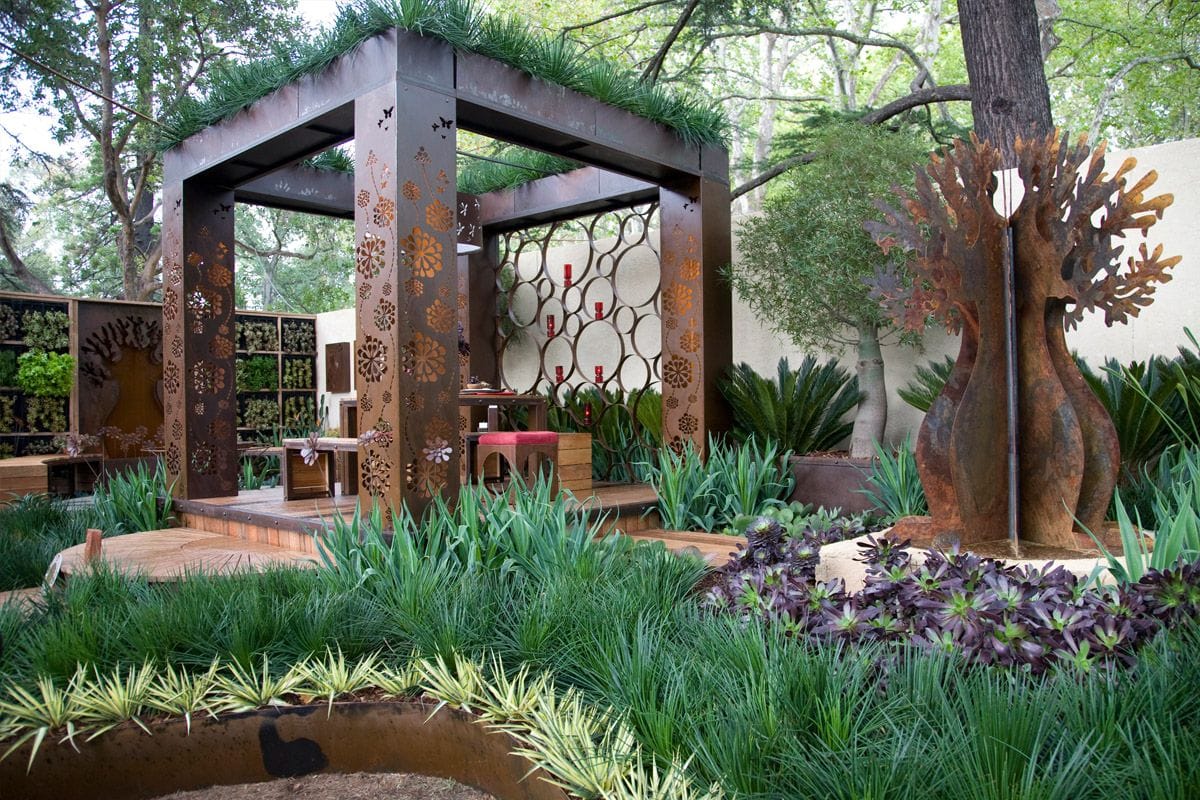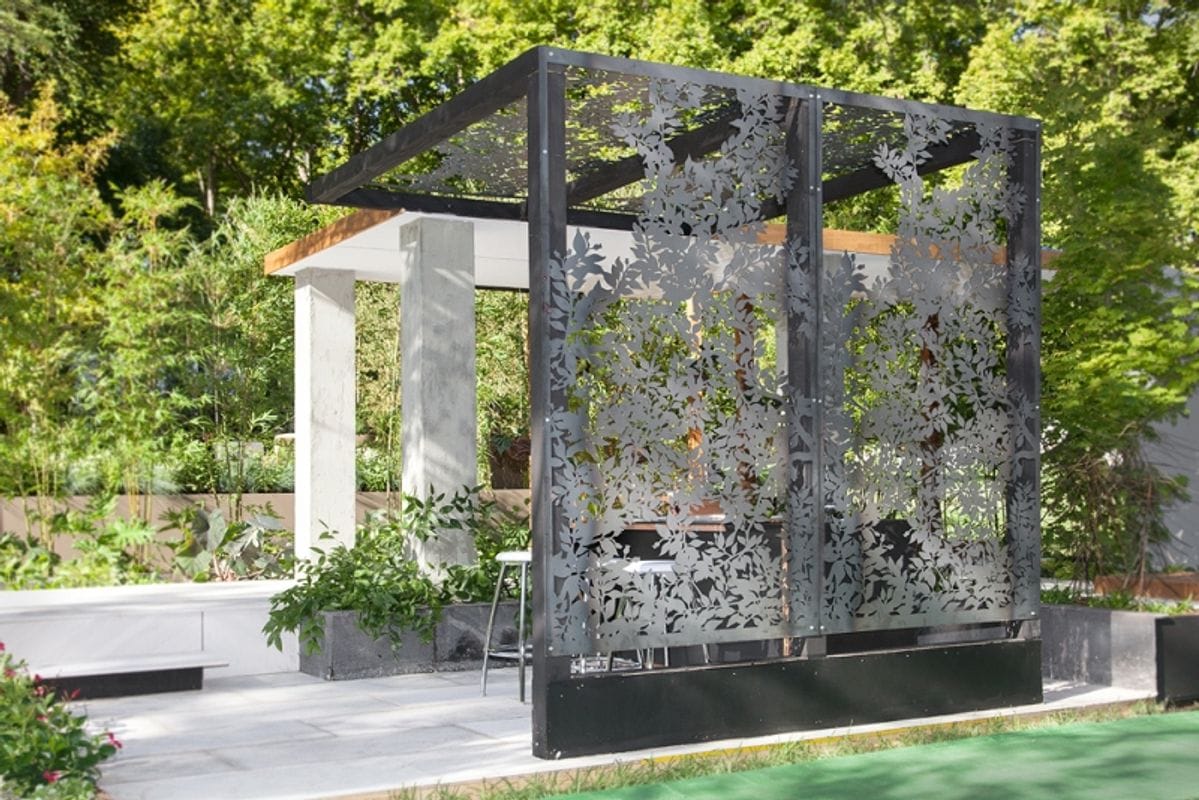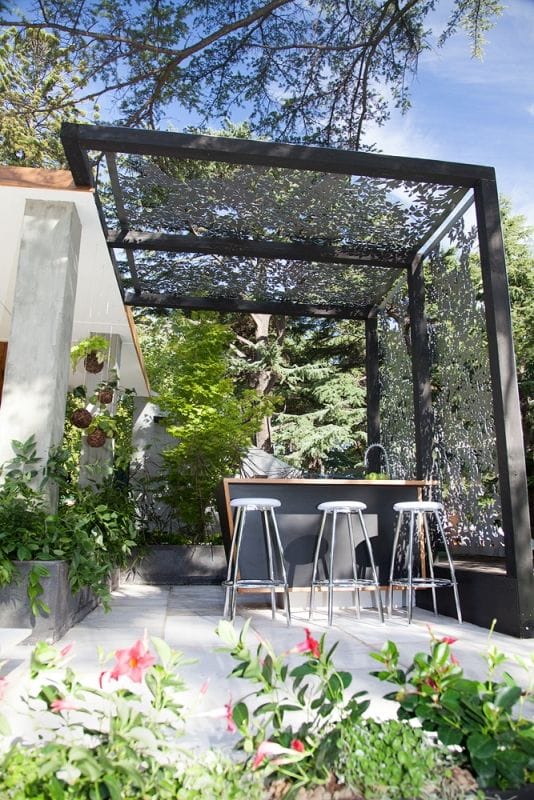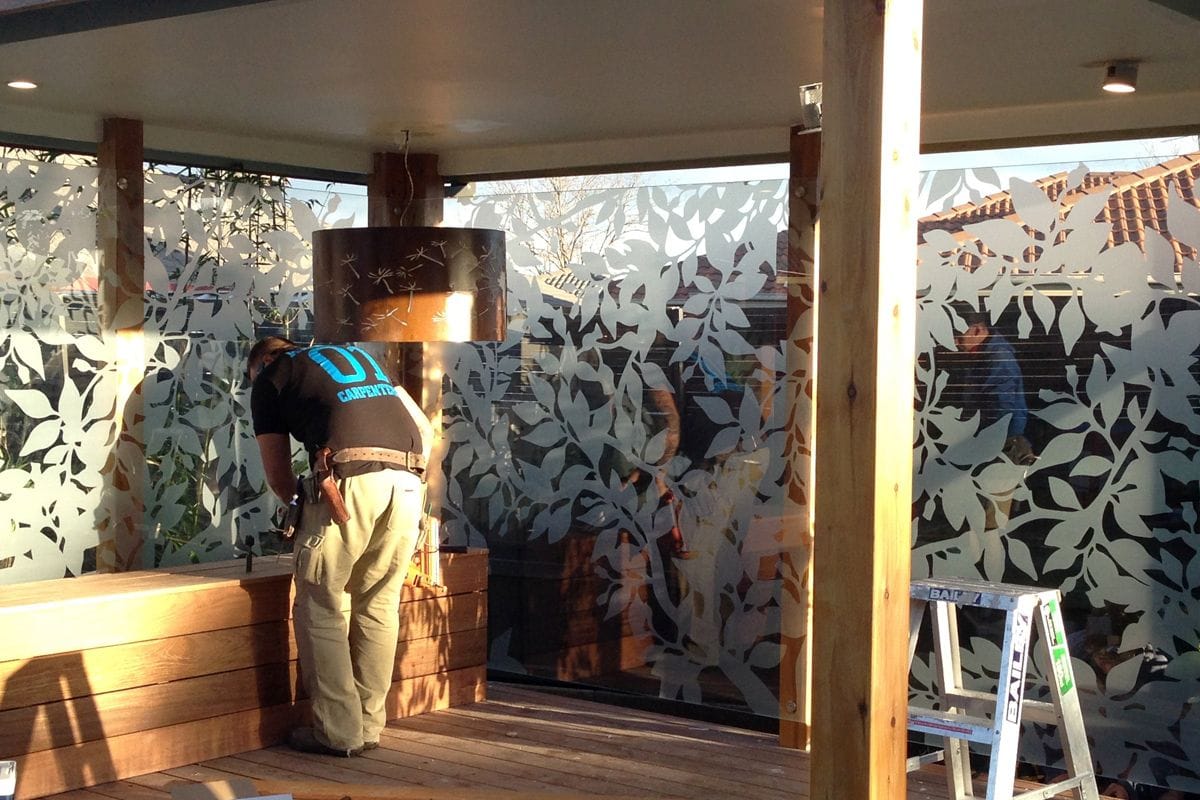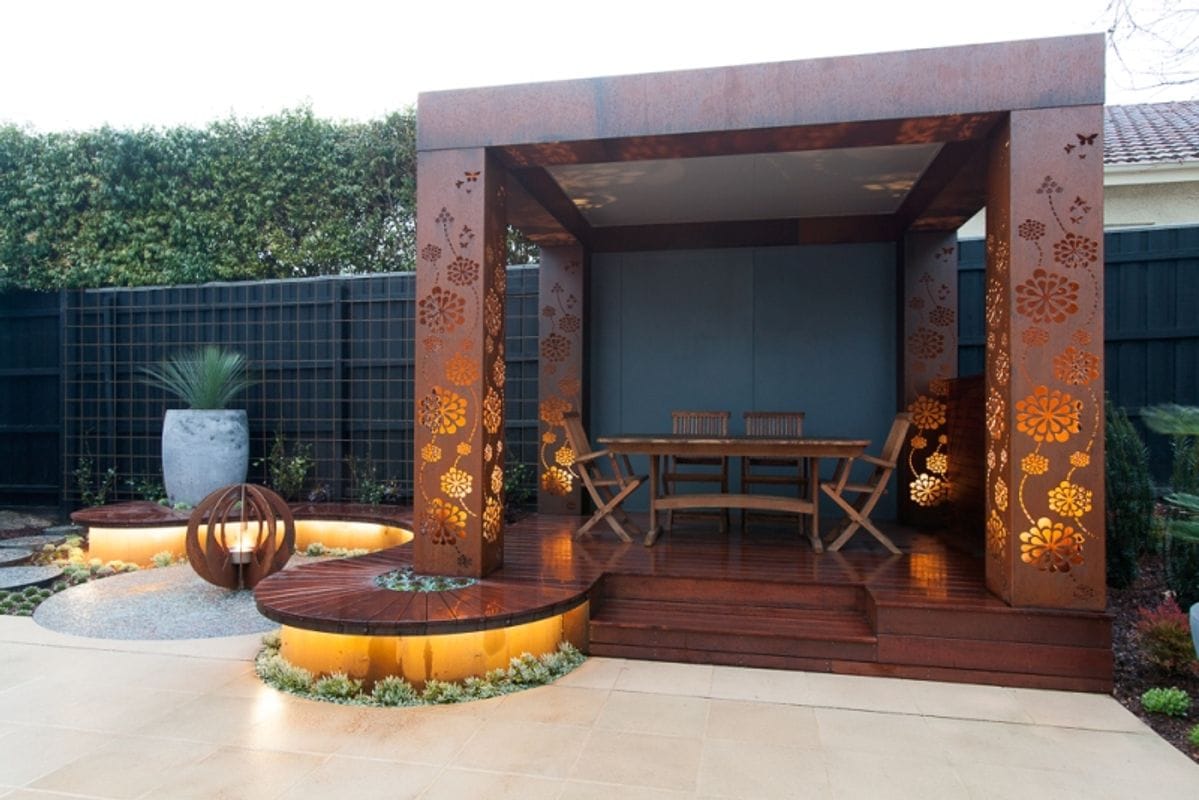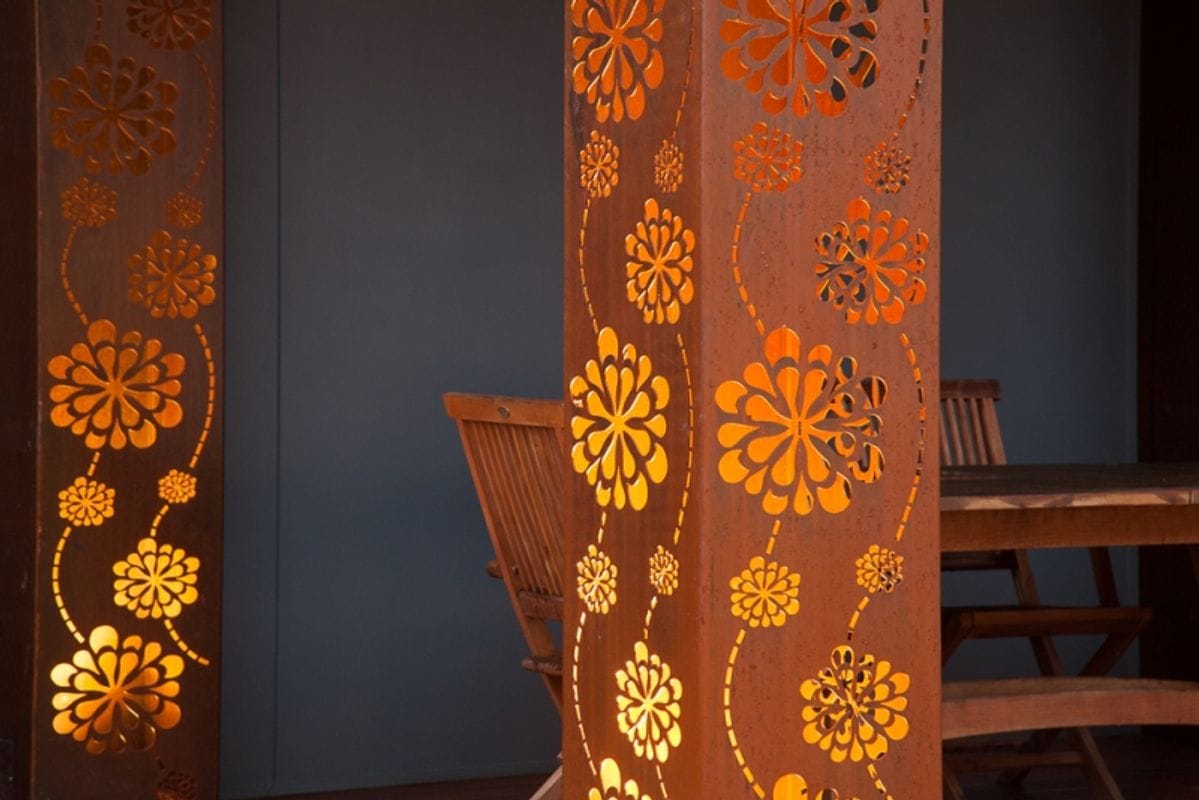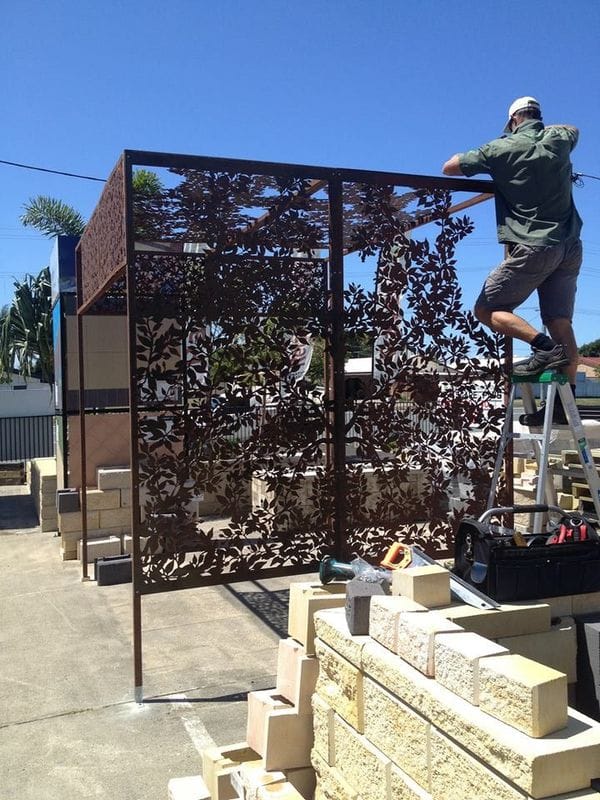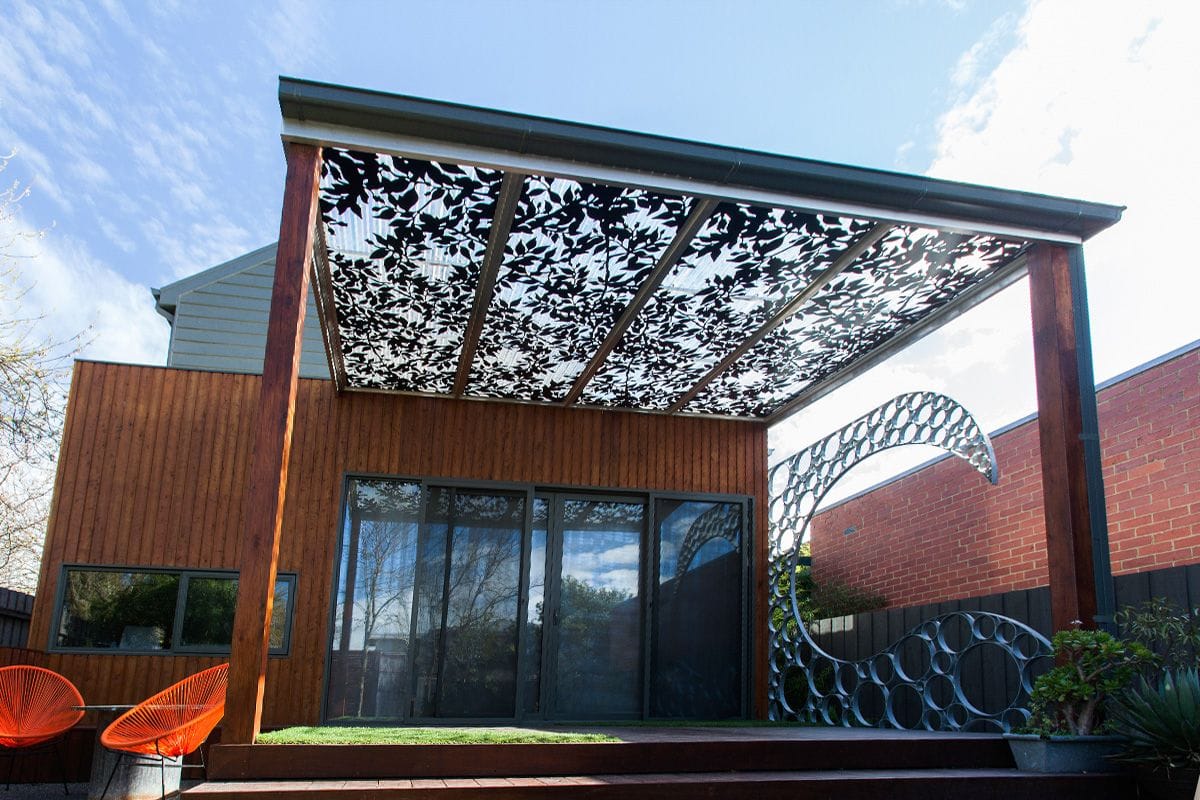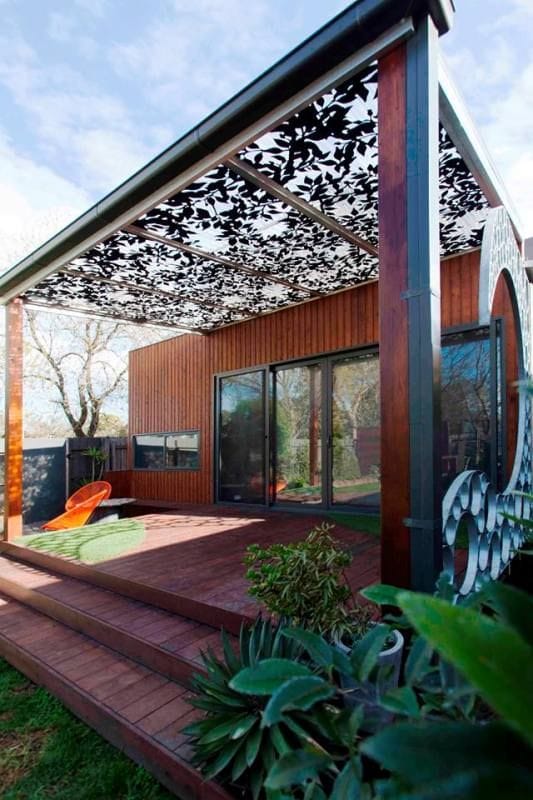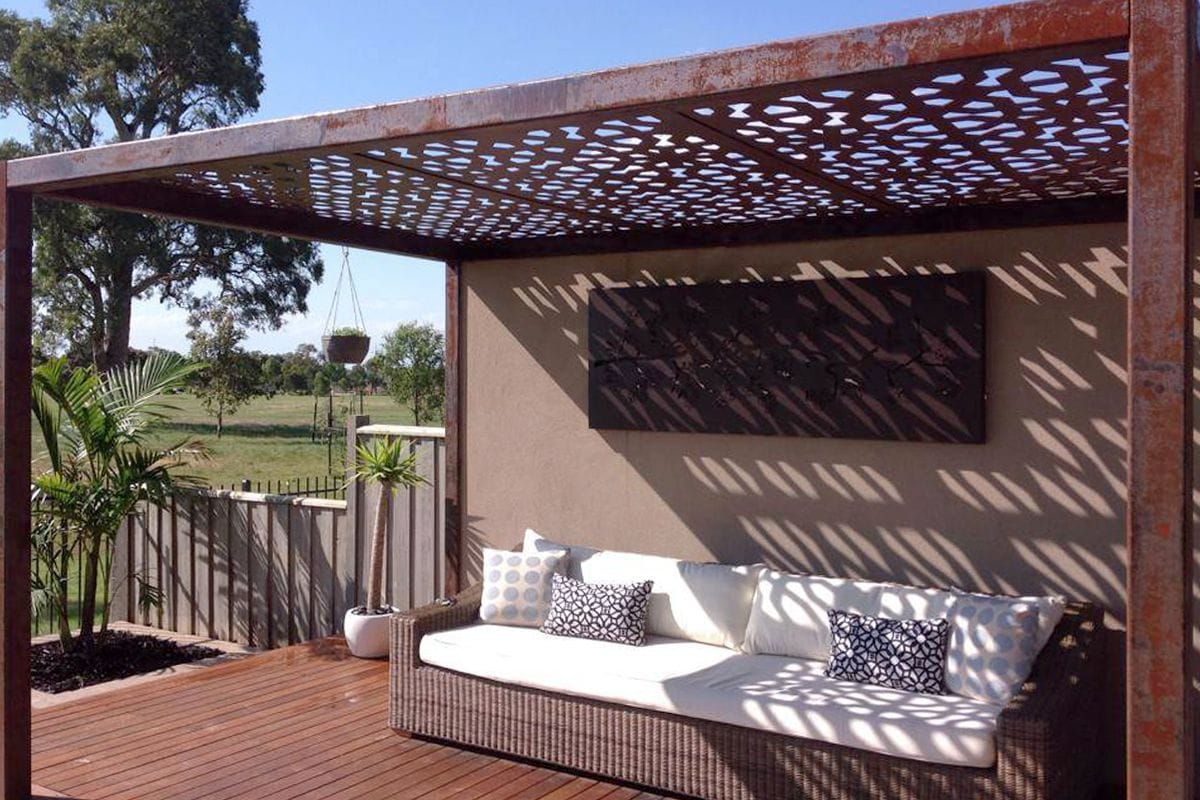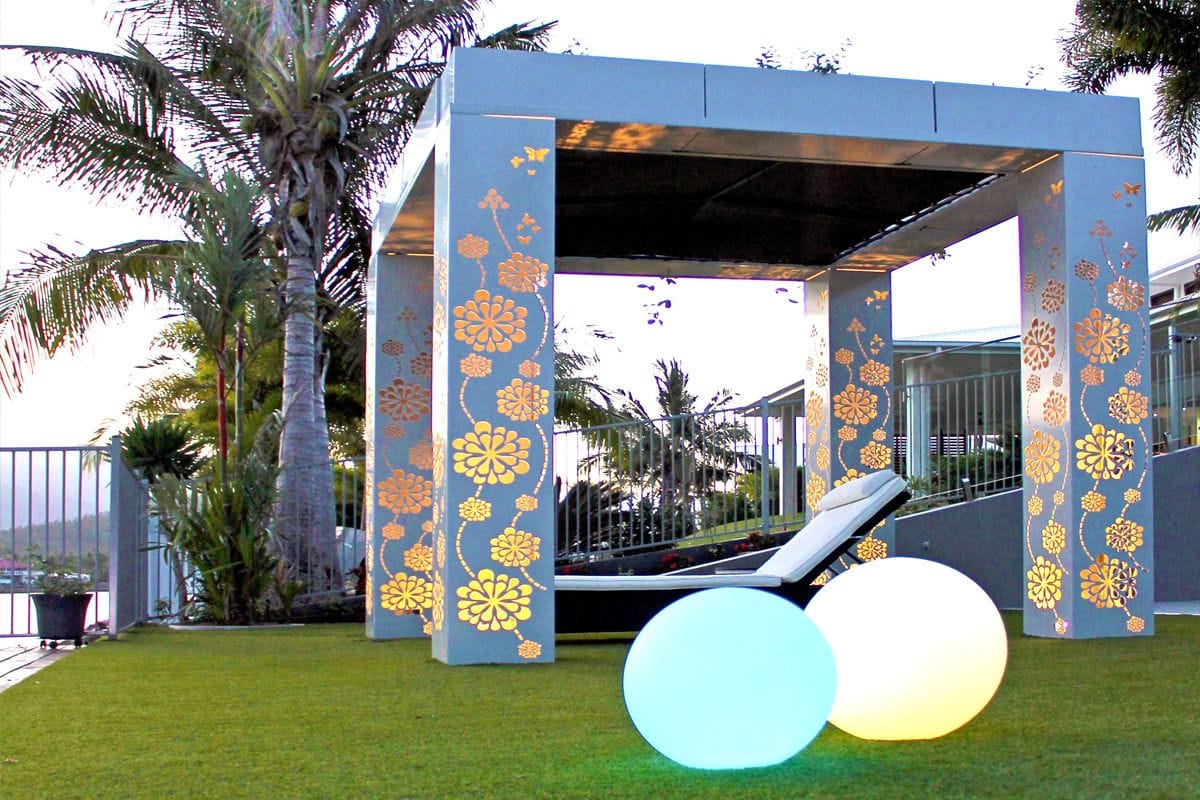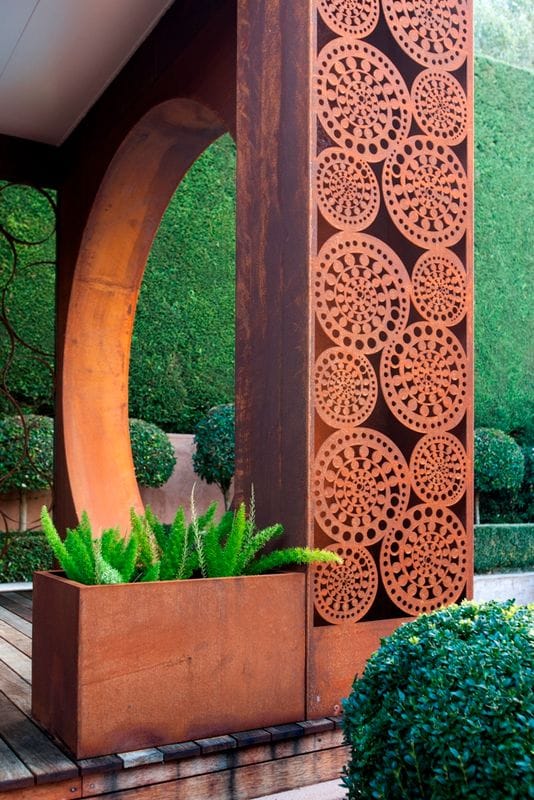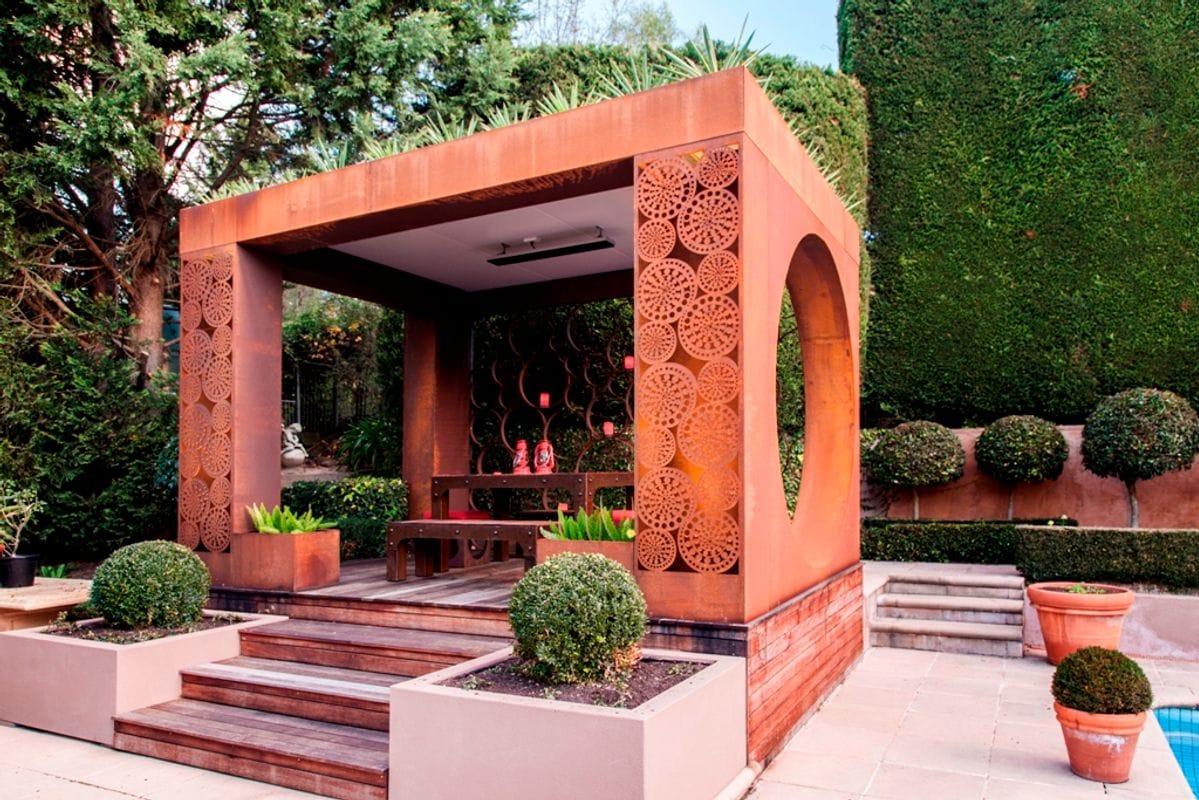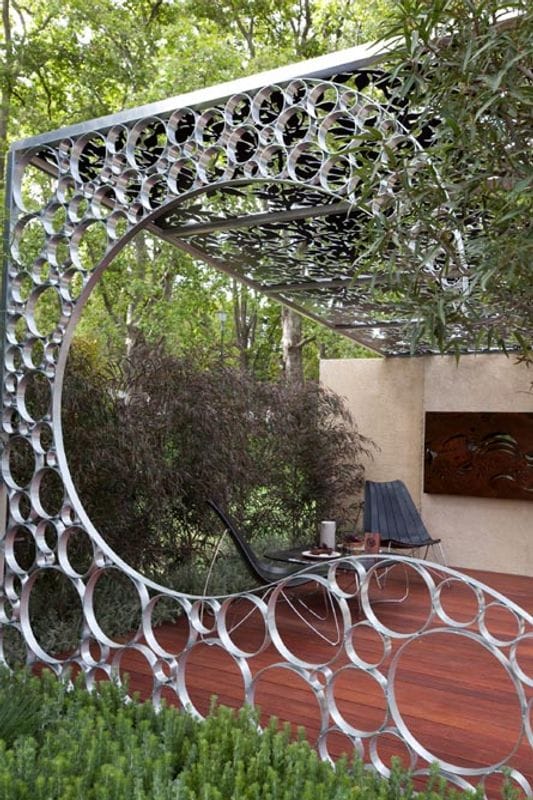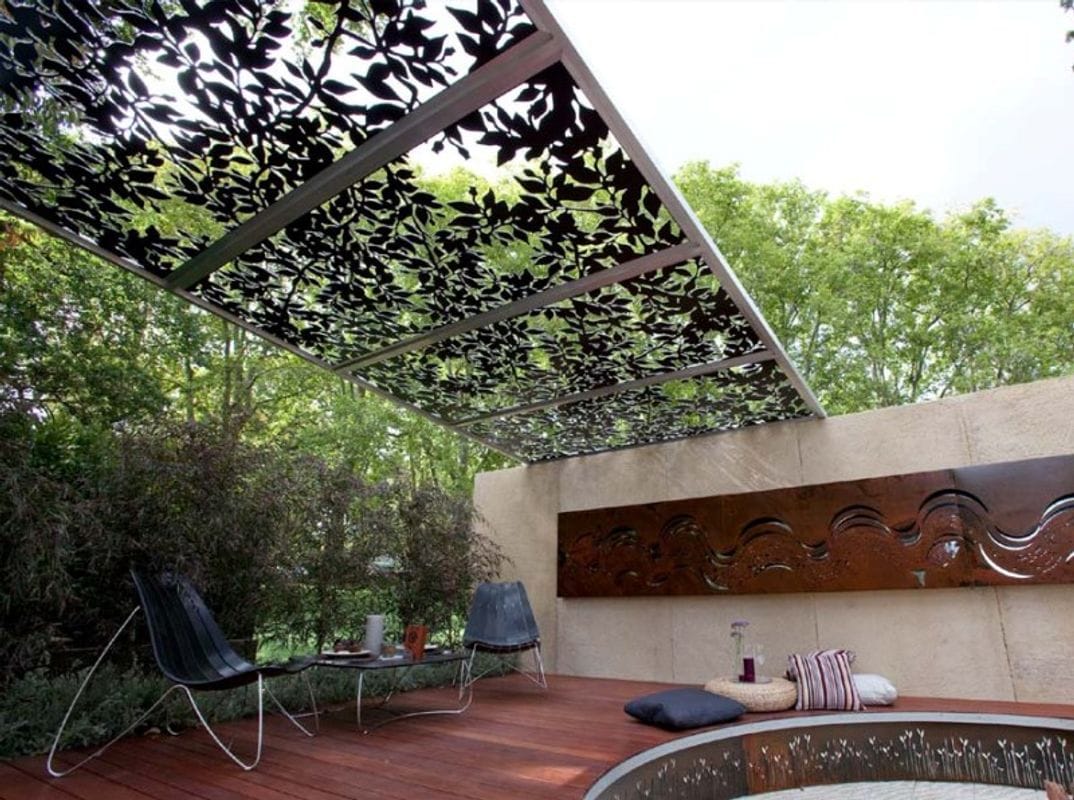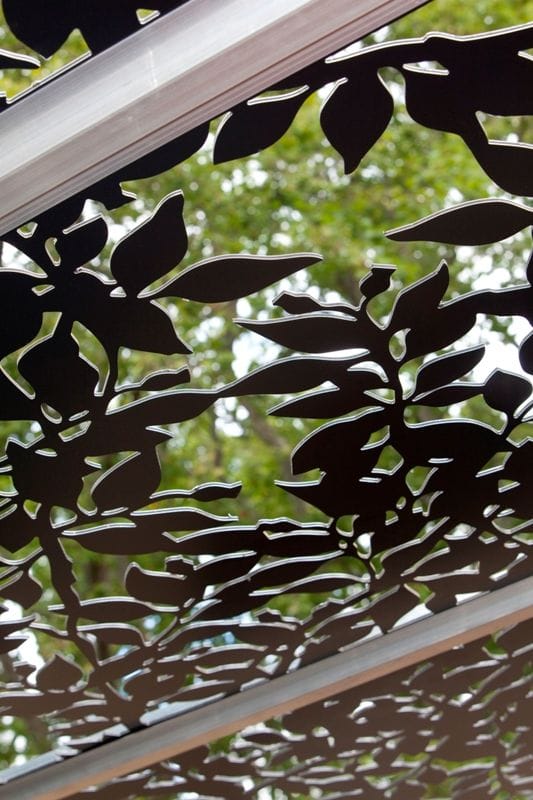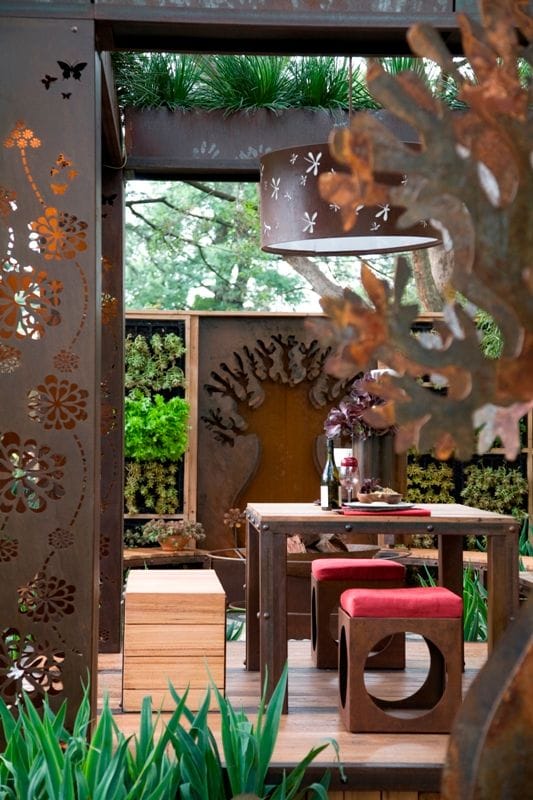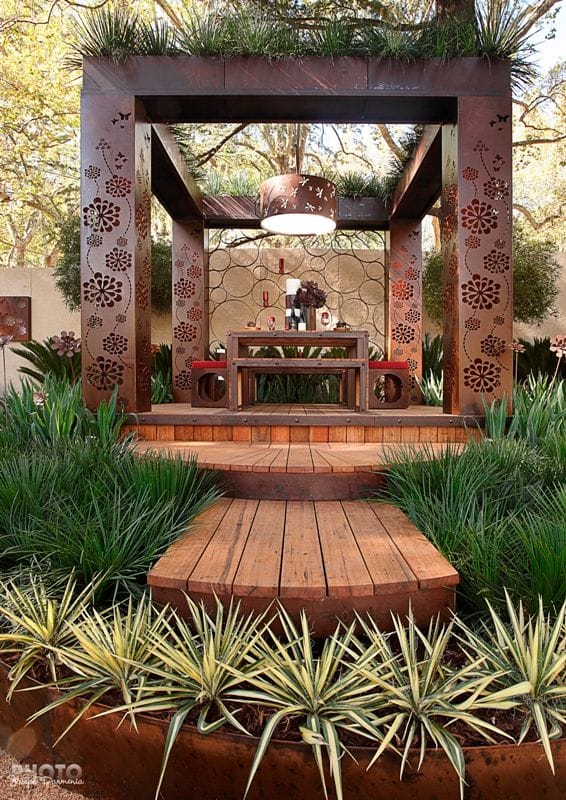 Our award-winning, modular pergolas can generally be erected within an hour and can be enjoyed with or without the roof. Features include our signature rusted metal finish, laser-cut designs, and beautiful light effects in sunlight or using floodlights at night.
Designs can be made to size to suit your outdoor space, incorporating laser cut designs that suit your style. Additional services include custom-made to suit specific requirements. Customising is not limited to size, installation design, materials & colour finishes.
We welcome you to discuss your metal art projects with our in-house designer or you may be after a decoration & style consultation. All components are crafted in the Melbourne studio by a team of designers with colour, design & landscape backgrounds.
Visit our Pergola online store for prices and more infomation.